2023 Dainichi-goya Price List
Amended 12/2022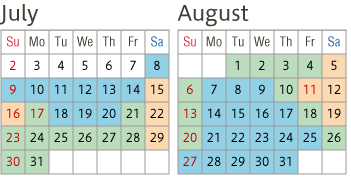 Blue

Accommodation Fee (Without Meals) 8,000 yen

(With 2 Meals – 12,000 yen)

Green

Accommodation Fee (Without Meals) 9,000 yen

(With 2 Meals – 13,000 yen)

Orange

Accommodation Fee (Without Meals) 10,000 yen

(With 2 Meals – 14,000 yen)
If you cancel a reservation made through the reservation form, the refund amount depends on when you cancel.
| | |
| --- | --- |
| Cancelling from 12:00PM 3 days before, to 7:00AM the day you are scheduled to arrive. | 90% refund |
| Cancelling before 3 days | 95% refund |
For phone reservations we accept bank transfers of the reservation fee (3,000 yen per person) to the following account. Your reservation will be secured after we confirm your transfer. Please note that cancellations will not be refunded, except in cases where we close temporarily due to hut circumstances.
Rakuten Bank Dansu Branch 
Branch Number: 208 
Ordinary Deposit Savings 1971121
KENJI SUGITA
Telephone reservation : +81 090-3291-1579
*Please also use the above number for changes to accommodation date and guest numbers.
Dinner 2,800 yen
Breakfast 1,200 yen
Lunch Box 1,100 yen